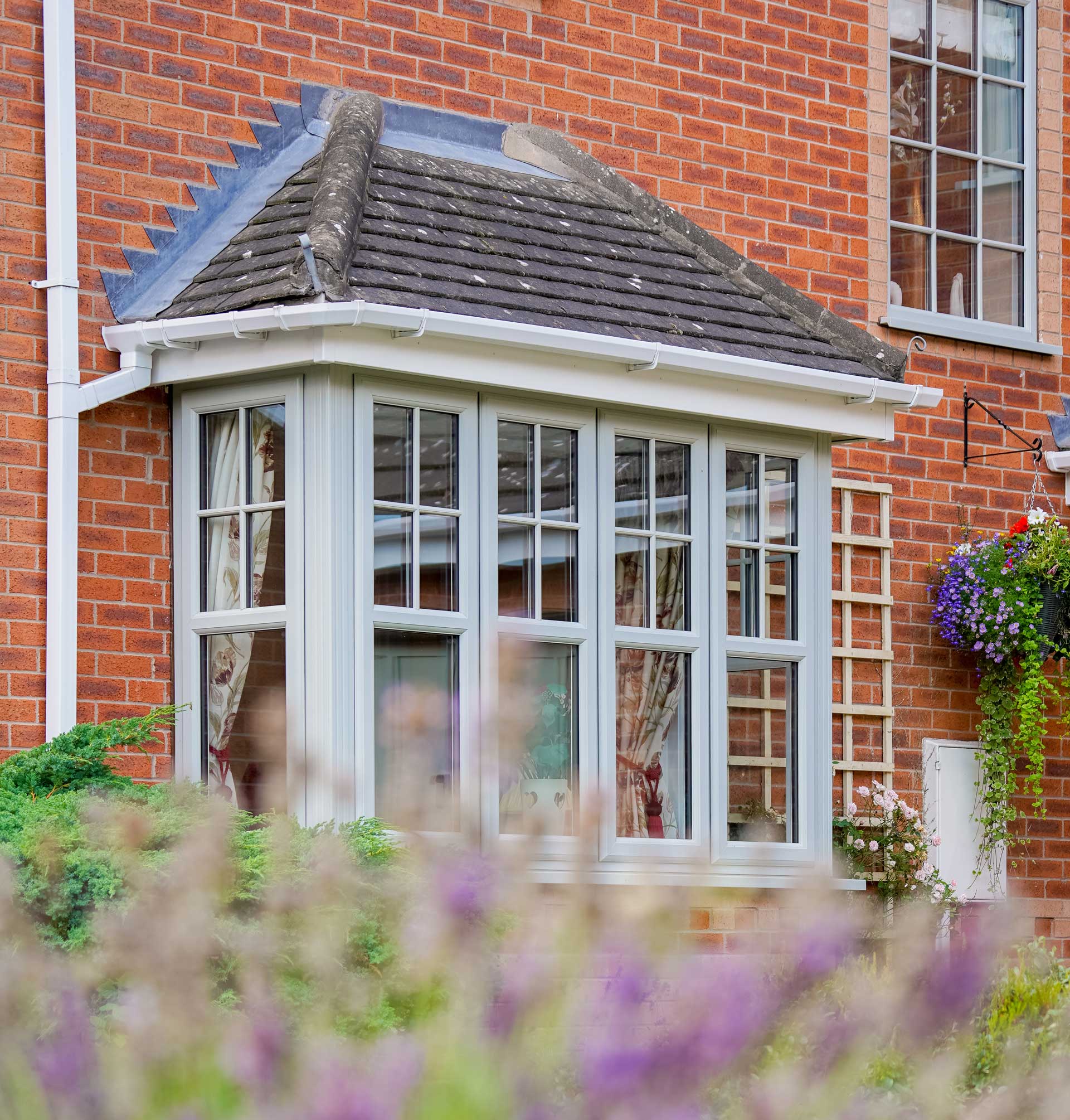 Bow and Bay Windows
Riverside Bifolds supply high quality bow and bay windows for the homeowner and trade sectors. These uPVC windows offer a distinctive aesthetic, whether it's the luxurious arced shape of bow windows or the clean, rectangular shape provided by bay windows. Start your bow and bay windows quote online today!
Distinct Design Bow and Bay Windows Across Hampshire
Signature in style, bow and bay windows offer customers a unique and distinctive design that is visually stunning. Bay windows are set at 90° angles, maximising space within the home and creating a stunning visual. Bow windows have a rounded appearance, by comparison, offering a unique look for homeowners. Both double glazing designs offer visual qualities.
High Performance Bow and Bay Windows Across Hampshire
Bow and bay windows offer superb levels of ventilation, as they have multiple openings. In summer, homeowners could find this extra ventilation a life saver, keeping the home from becoming overheated and stuffy. Protruded from the side of the home, these double glazed windows will also offer natural light to filter in, making space seem even larger than it is.
A+ Energy Rated
Our bow and bay windows feature patented bubble gaskets, which will help to trap heat within your property. In addition, they'll prevent draughts and also stop water entering your home.
2 Style Options
Using the same profile as our casement windows, our bow and bow windows offer two flexible styles for homeowners. You can choose between a sculpted style or a chamfered finish, each tailored towards either a more traditional or modern look.
Finishing Options
We offer a range of decorative finishing options for our bow and bay windows. Homeowners can opt for astragal bars or a leaded design to add decorative style. For privacy, we offer frosted glass options with various designs.
Thermally Efficient
Upgrading to uPVC windows such as our bow and bay windows could have a big impact on the overall energy efficiency of the home.
Our bow and bay windows have been designed to remove all unnecessary materials, leaving a multi chambered profile that traps pockets of heat. This will help create a warmer, more consistently comfortable home.
Environmentally Friendly
Working closely with top quality suppliers such as Liniar, Riverside Bifolds are working to ensure that our bow and bay windows are as environmentally friendly as possible. Liniar use 100% lead free uPVC windows, helping to prevent damage to the environment. They're also fully recyclable, helping to create a sustainable window solution. With Riverside Bifolds, you're choosing a responsible supplier.
Child Restrictors
Our windows are designed to provide a great performance mixed with the very best style. However, our bow and bay windows also prioritise safety features. These uPVC windows feature child restrictors that help keep your family safe. You'll be able to open your windows and receive all the benefits of ventilation while maintaining the highest levels of peace of mind. Enjoy safe usage with Riverside Bifolds.
More Information
Colours and Wood Finishes
Allowing for the greatest versatility for our bow and bay windows, we offer a variety of colours and wood finishes. If you're looking for something other than white we can achieve this too, thanks to our range of foils & finishes. Whatever style you have in mind, our double glazing will fit.
Looking online will give you a great idea of our home improvements, such as our bow and bay windows. However, nothing quite beats seeing them in person. Pay a visit to our showroom today to see how our uPVC windows could transform your property.
Handles and Hardware
Finish the design of your bow and bay windows with our range of handles. There's a wide variety, to suit with either modern or traditional properties. We also have additional hardware options, if you want to improve the security performance of your double glazed windows.
Accredited Bow and Bay Windows, Based in Southampton
Riverside Bifolds are proudly FENSA accredited, which ensures a high benchmark for our home improvements and service. You can be assured that your bow and bay windows will adhere to all building regulations when you choose Riverside Bifolds.