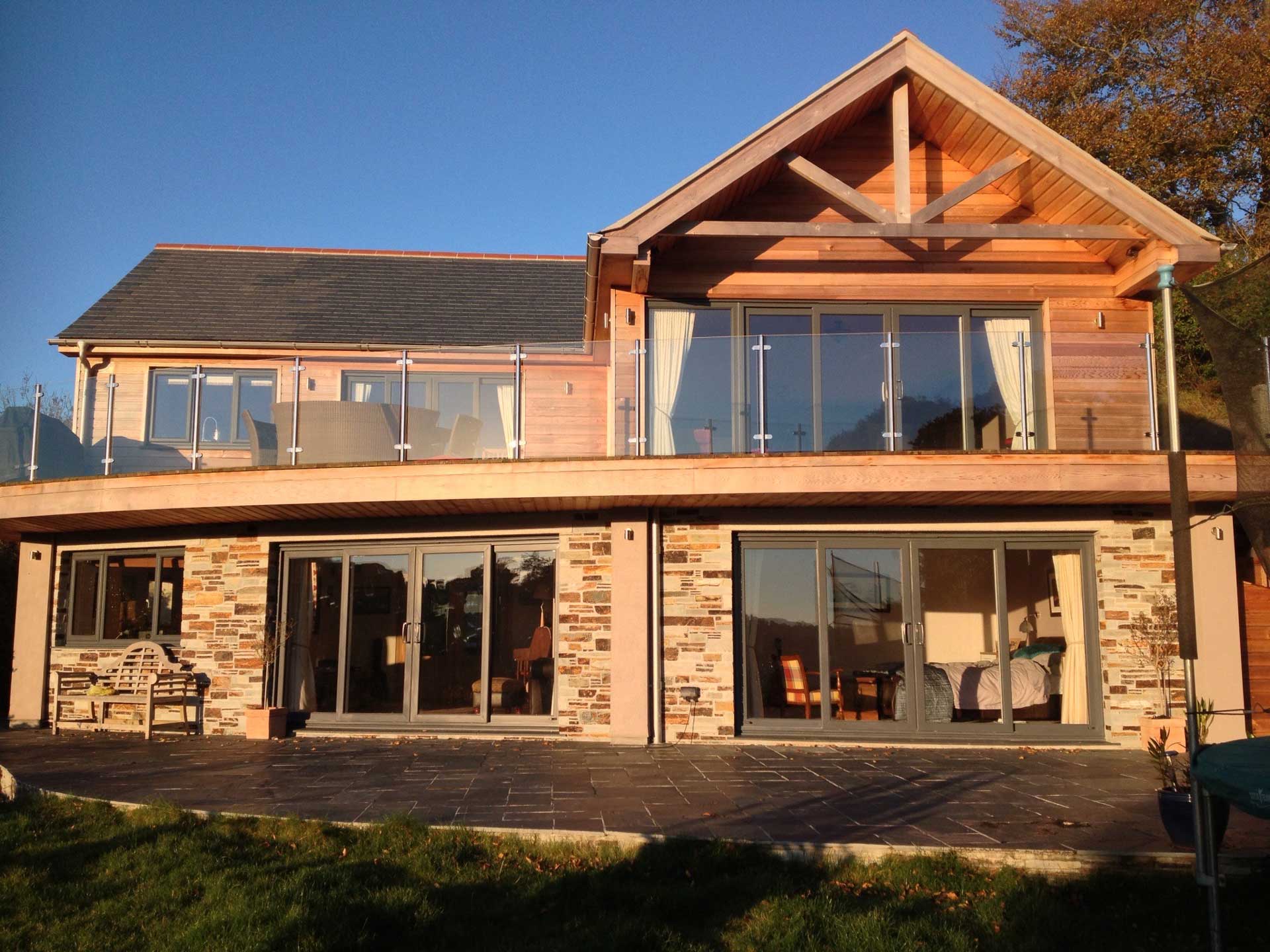 uPVC Patio Doors
Create a seamless transition into any home with our range of stunning patio doors. Riverside Bifolds manufacture this stunning range of sliding doors that will glide effortlessly open, even after years of use thanks to their durable materials. Start your patio door quote online today!
Longevity Assured Patio Doors for Homes in Southampton
Thanks to their uPVC profile, our patio doors are a truly long lasting solution for any Hampshire home. uPVC doors aren't affected by by bad weather or age in the way older materials are. They're likely to grant you a long lasting performance. If you want a door solution that will last, choose our patio sliding doors.
Low Maintenance Patio Doors
Alongside the longevity, weatherproofing and resistance provided by uPVC patio doors, you're also choosing a door solution that is fit and forget. Never requiring repainting, our uPVC sliding doors will never fade, looking great long after installation. Cleaning won't be stressful either, with the occasional wipe of a cloth keeping patio sliding doors looking their absolute best.
Strong and Secure
Providing excellent security for your home, our uPVC patio doors will afford homeowners some of the greatest levels of peace of mind. They feature four bi dimensional lock clusters, acting as a secure front line of defence and keeping you protected from potential intruders.
Smooth Rolling Action
Sticky patio doors can be a burden for homeowners, adding extra hassle that isn't needed. Thankfully, our sliding doors have a unique air glide system, using an eight wheel acetal that provides a smooth and silent operation.
Low Threshold Option
With a low threshold, you'll create a seamless transition into any home through these patio sliding doors. Eliminating any potential tripping hazards, these low threshold options make our patio doors perfect for families. It's Part M compliant, and just 25mm high.
Thermally Efficient
Double glazed as standard, our patio doors are ensured to grant your home a great level of thermal efficiency, keeping homes warmer during winter and comfortable in summer. They have also been developed to remove steel, replacing it with a multi chambered design. This traps pockets of warm air to create a thermally broken profile, contributing to a warmer home.
Environmentally Friendly
Home improvements manufacturers and suppliers have a responsibility to ensure their processes are as environmentally conscious as possible. Riverside Bifolds are committed to this, working with likeminded companies.
Our patio doors are fully recyclable as they are 100% lead free, helping reduce our carbon footprint.
Two, Three or Four Pane Options
Giving a variety of choice, you can choose between two, three and four panes of glass for your patio sliding doors, depending on your preferred style. With more panes of glass in your uPVC sliding doors, you could invite more natural light into your home, making your space illuminated and appealing, without sacrificing on strength and security.
More Information
Customisable Colour Selection
We offer a great range of colours and wood effect finishes across our range of patio sliding doors, allowing customers to tailor them to their decorative style. Whether you have a modern or traditional home, our patio doors offer a level of range that will suit the design you require.
Engineered for the Future
Sliding patio doors have been around for decades, and many are still using an older design style. However, the patio doors we offer at Riverside Bifolds have taken a new approach. With striking new features like a decelerator and hidden door stops, these doors are smooth and stylish.
If you want to explore our range of home improvements in a new and exciting way, why not come and visit our showroom? We stock a range of uPVC and aluminium windows and doors, as well as lantern roofs. Our range is stunning, sure to cater to virtually any homeowners needs.
Patio Doors Built to Last, Southampton, Hampshire
Riverside Bifolds are dedicated to providing customers with the highest quality home improvements, such as our patio doors, accompanied by expert customer service. We strive for quality because homeowners deserve double glazed windows and doors that will last the test of time.