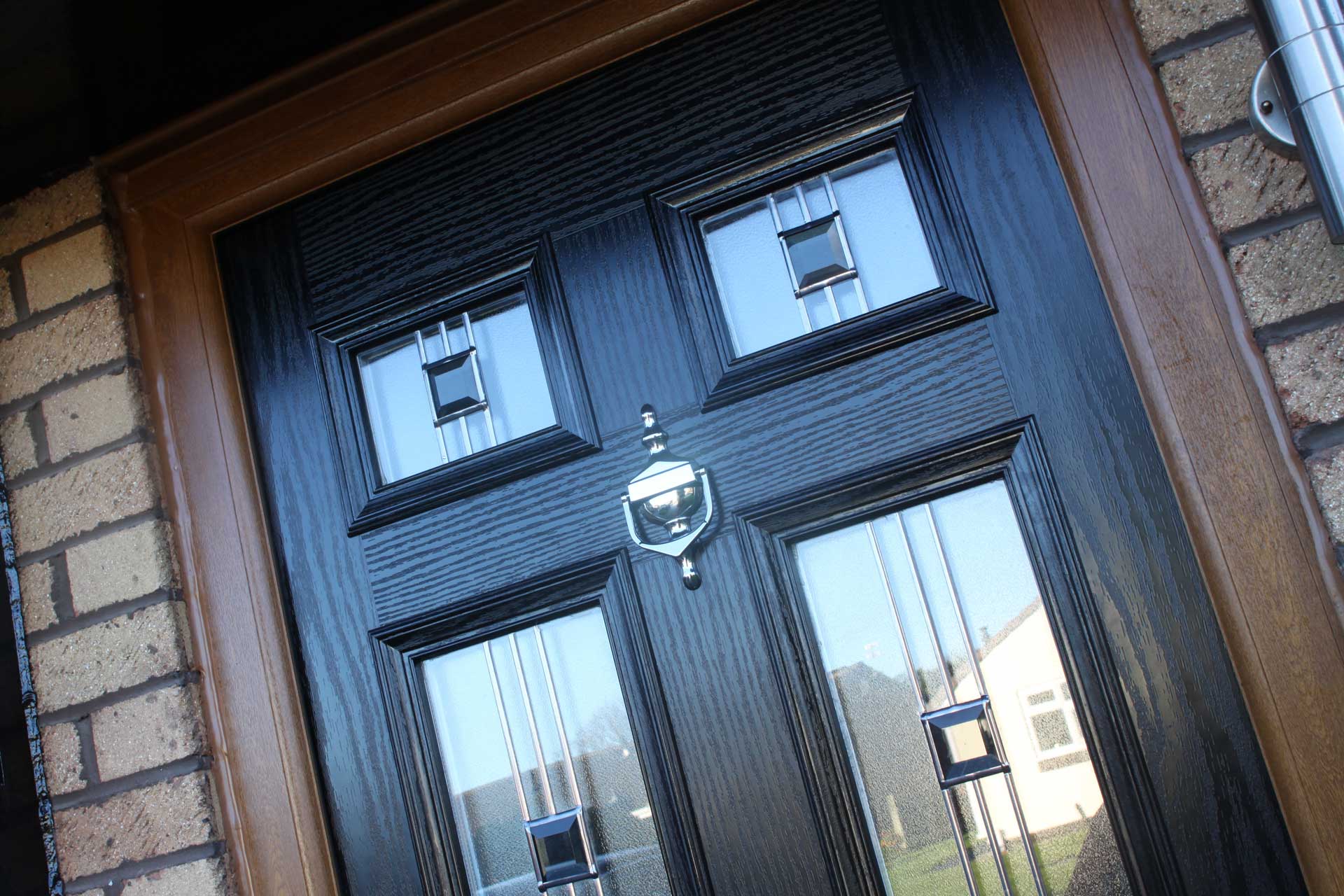 Composite Doors
Our composite doors are the best fit if you're looking for a stylish yet sturdy entrance door solution. Constructed using a GRP structure, our composite doors will offer excellent security, keeping your home protected and secure. Start your composite door quote online today!
High Quality Composite Doors Across Hampshire
Our composite doors have a mixture of durable, hardwearing materials while being a low maintenance style of entrance door. You can rest assured in your property, knowing that your composite external door is providing excellent resistance against potential intruders. There's a large range of designs to choose from, each adding kerb appeal and style to your home.
Weatherproof Composite Doors
Seasonal changes can put your entrance door through a lot, especially with the unpredictable British weather being what it is. Completely sealed, draughts will be a thing of the past, with your composite entrance doors keeping your home a comfortable environment all year round. Being strong against the effects of weathering, your composite doors are also low maintenance, cleaned with the wipe of a cloth.
Secure Design
Composite doors are the entrance of choice for homeowners looking to maintain a safe and secure home. Featuring your preferred locking system, your door will be PAS 24 and BS6375 approved, with a kitemarked cylinder lock as standard.
High Strength Construction
44mm thick, the panel that forms the construction of our composite doors is designed to provide a level of durability and strength that few others can match. The lock edge of these entrance doors has also been fitted with a 4mm aluminium lock strip, for added security.
13 Colour Options
Make your doors as individual as you like, with our large range of available colours. We even offer dual colour options on our composite doors, allowing you to choose one colour for the inside and another for the exterior. With these options, you'll be able to complement your home's style with our composite external doors.
Modern or Traditional Design
Composite doors are known for their versatility when it comes to decorative style. There are virtually limitless aesthetic choices for your composite entrance doors to achieve the look you require. You can use a wood effect finish to replicate the style of heritage properties through your composite front door. Alternatively, you can choose a modern colour for a contemporary finish.
Low Threshold Option
The threshold of your entrance can affect the accessibility of your home. Our composite doors provide several options for the threshold, including a low threshold options.
A low threshold for your entrance door of just 15mm will enable easy access for wheelchairs and buggies, opening up your home to everyone.
Stainless Steel Furniture
Our stainless steel furniture is manufactured from 304 grade steel, protected with a ten year anti corrosion guarantee. These will add a distinctive look for your composite door, available in polished gold, chrome and black finishes. These hardware options will provide long lasting quality, combined with luxury style. They've been cycle tested to 100,000 operations for longevity.
More Information
13 Colour Options
Input your character into your composite door with the 13 colours we offer. Supplied from our Southampton base in Hampshire, we can customise your composite entry door with dual colours, allowing you to choose one option for the interior and another for the exterior.
Contemporary Hardware
Our composite doors have a range of hardware options. Your composite entrance door hardware can make a big impact on the overall look of your entranceway. Choose from the Long Bar handle suite, the ultra-modern Square suite, the elegant Bow Handle suite, or the timeless Classic suite.
Our showroom showcases a range of home improvements that we have on offer. From our composite doors to uPVC windows and even lantern roofs, you'll be able to view our products in detail. You never know, this might just inspire you to start your very own home renovations.
FENSA Approved Composite Doors
FENSA accreditation ensures a number of benefits for our home improvements such as our composite doors. You can rely on energy efficiency from your external door for a start. It also ensures compliance with building regulations.