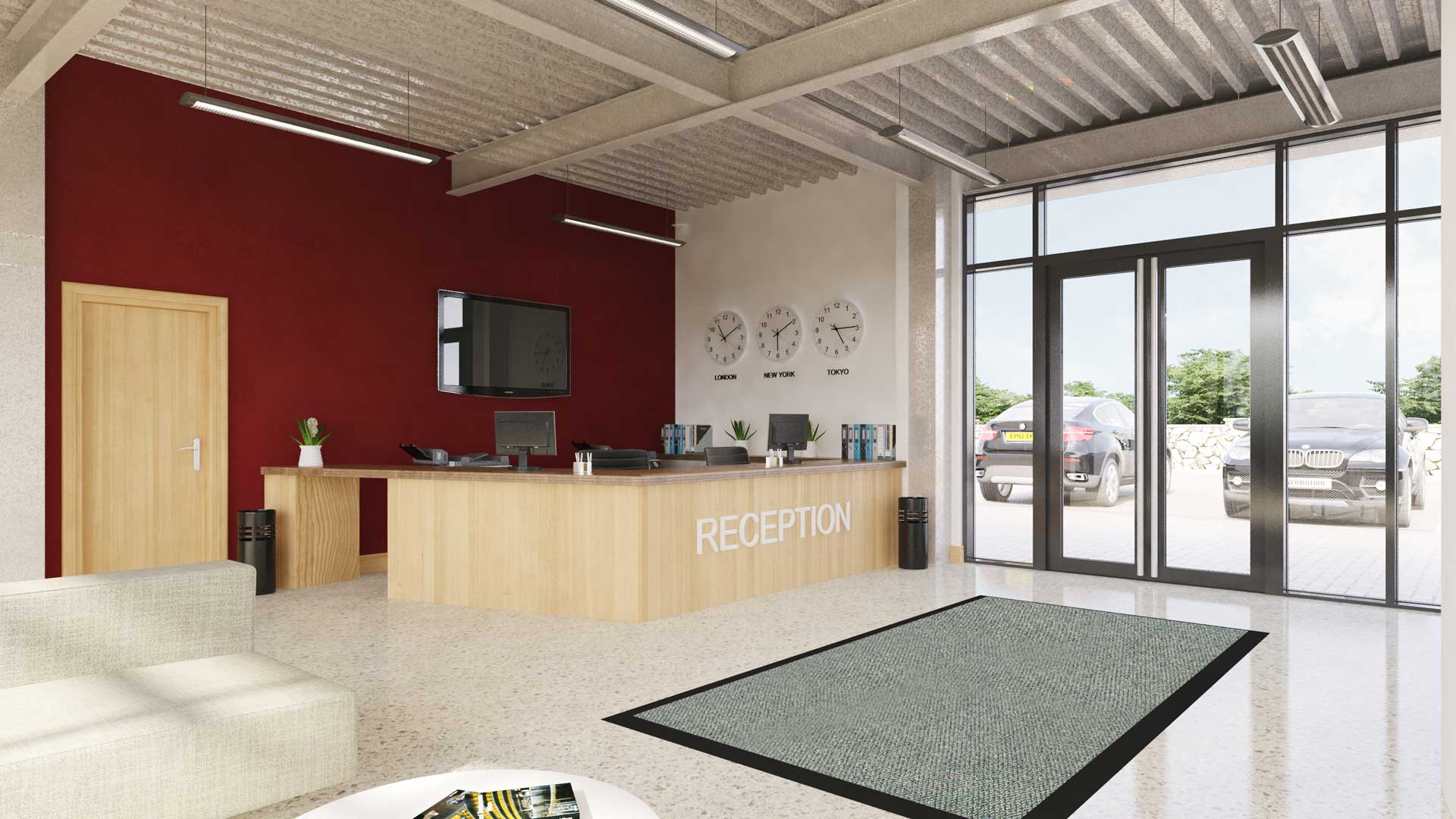 Commercial Doors
Our AluK GT55 commercial doors will provide your property with the perfect mix of style and security. Featuring a PAS 24 rating and Secured by Design accreditation, you can enjoy perfect peace of mind with these aluminium doors. Contact us online to request a commercial door quote online today!
Durable AluK GT55 Commercial Doors For Hampshire Business
Aluminium profile AluK GT55 commercial doors will provide any property or business with a safe and secure entrance built to last the test of time. Unlike outdated materials, aluminium industrial doors are made to withstand high level and heavy duty use. They'll also withstand the effects of ageing and weathering, ensuring your aluminium doors stay looking their best even after years of use.
Energy Efficient Commercial Doors
Featuring a thermally broken profile, our commercial doors will also help with the energy efficiency of your property. These aluminium doors will help to keep heat within the property, ensuring less temperature loss during winter. As a result, your property will be warmer and more comfortable in winter months. For energy efficiency, choose our range of aluminium sliding doors.
Heavy Duty
Commercial properties are used to receiving a high amount of foot traffic and use, so you need a commercial door that is up to the task. Our aluminium commercial doors are some of the most comprehensive systems on the market, ensuring a durable performance.
Safely Secure
Security is a key priority for commercial properties, keeping them safe and protected from outside interference. Our commercial doors feature a PAS 24 rating and Secured by Design accreditation. As a result, you can rest assured knowing our aluminium doors will keep your commercial build safe.
Thermally Broken Profile
Energy efficiency is as important for a commercial property as it is for a home. Thankfully, using our thermally broken profile, our commercial doors will help trap heat within the property. This will help to keep temperatures more consistent throughout the year.
Single and Double Door Configurations
Offering options for your commercial doors, you can choose either a single door or double door configuration. A double door design could make accessibility easier for your premises. Choose the opening option you prefer for your industrial door, with our flexible options on offer.
Anti Finger Trap Option
Safety is a key concern for your commercial property where it is more important than ever to prevent accidents from occurring. In order to aid this, Riverside Bifolds offer anti finger trap styles. With this installed, you can help ensure that our aluminium doors are completely safe and hassle free to operate.
Customisable Hardware
Every commercial property will have its unique style. Riverside Bifolds are dedicated to offering customers the most versatile options possible, including hardware. With us, you'll be able to customise all of our aluminium doors to help achieve the right look and performance for your business.
More Information
Made to Measure
Ensuring the best fitting with your commercial doors, Riverside Bifolds manufacture our aluminium doors on a case by case basis. Taking care to get the measurements exact, we'll ensure that your industrial door installation is a smooth and hassle free process.
Colour Options
Helping you tailor your commercial doors to your property's unique look, we offer a range of colours for you to choose from. We offer single and dual colour options on these aluminium doors for extra versatility. You can also choose polyester powder coatings and anodised finishes if needed.
Riverside Bifolds have a dedicated showroom where you can view our large range of home improvements in person. From commercial doors to aluminium windows, you'll be able to get an excellent insight into our range. If you want help with design ideas, our staff will be happy to help.
FENSA Accredited Commercial Doors, Based in Southampton
You don't have to take our word for the quality of our service and products, such as our commercial doors. We have accreditation from FENSA, ensuring that our industrial doors are compliant with building regulations. For a complete customer service, choose Riverside Bifolds.