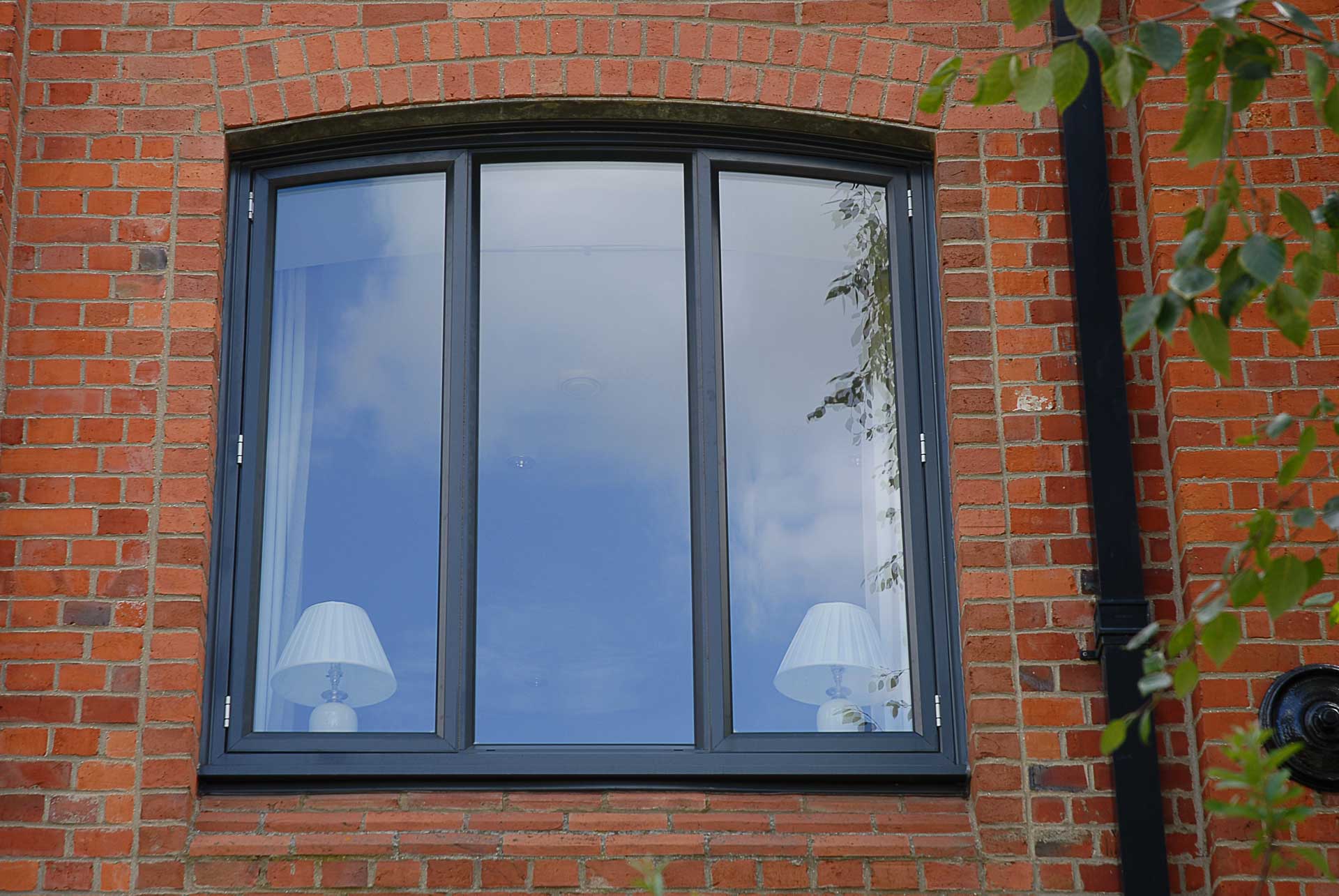 Slimline Aluminium Windows
Create an eye catching, sleek look with our range of AluK 58BW ST aluminium windows. if you're looking for a stylish and slimline style of aluminium double glazing, look no further. But it's not just about style, these aluminium double glazed windows will ensure excellent performance, from security to thermal efficiency. Start your slimline aluminium windows quote today!
Stylish AluK 58BW ST Aluminium Windows for Homes in Hampshire
Adding slimline aluminium windows to your or your customer's Hampshire home will inject aesthetic style to any property. If you want to maximise the glass aspect of your aluminium double glazed windows, there is no better alternative. These windows will make the most of natural lighting, allowing illumination to fill your home, creating a bright, light and inviting space for customers.
Secure Slimline Aluminium Windows
Our slimline aluminium windows are secured to a great level for the best peace of mind. This is afforded by PAS 24 accreditation, which ensures your slim aluminium windows will provide the very best security. Utilising the latest developments in hardware ensures the greatest protection. Homeowners can rest easy with aluminium double glazed windows installed into their homes.
Slimline Framing
Our slimline aluminium windows live up to their name, offering a sleek and stylish frame compared with standard aluminium double glazing. Just 66mm compared to the standard 75mm, you'll be able to enjoy more natural light for a welcoming living space.
Long Lasting Aluminium Frame
If you're looking for aluminium double glazing that will last the test of time, our slimline aluminium windows will leave you pleased. With our ten year guarantee, you can ensure that our quality home enhancements will last the test of time.
Wide Range of Styles
Our slimline aluminium windows are available in a wide range of styles including Top Hung, Side Hung, Fixed Light and French Casement. The system cleverly replicates the narrow sight lines associated with steel windows whilst providing superior performance and security.
Polyamide Thermal Break
Utilising a range of features, our slimline aluminium windows offer homes a thermally retentive quality. If you want to keep heating bills to a minimum throughout the year, aluminium double glazed windows could be a great addition to any home. Slim aluminium windows feature a polyamide thermal break, ensuring a thermally broken profile throughout. These aluminium windows keep homes warm.
Low Maintenance Framework
Out of date styles of double and single glazed windows will often require a large amount of maintenance. This can be a stylistic and practical consideration, with repainting taking up a large amount of time and costs from homeowners. With slimline aluminium windows, you'll have a fit and forget solution. They'll provide decades of easy to clean and low maintenance aluminium double glazing.
Tested for Weatherproofing
AluK test their aluminium windows to rigorous standards to ensure the best performance. As a result, our slimline aluminium windows will provide great resistance against the effects of wind, rain and snow. With the weather being as unpredictable as it is in the UK, this is a vital aspect of your aluminium windows. You can trust in the weatherproofing of your aluminium windows.
More Information
RAL Colours
In past decades, aluminium windows were only available in a slim range of colours. That's no longer the case. With RAL colours, our slimline aluminium windows have a wide choice of colour. With dual colour options, you can have different colours for the interior and exterior of your home.
Get the Complete Look
If you're looking to get the absolute most from your aluminium windows and doors, why not choose the complete look? Match your slimline aluminium windows with your aluminium bifold and patio doors with the same profile choice for the perfect style.
Slimline aluminium windows are truly stunning, but don't just take our word for it! Pay a visit to our showroom where you can see our aluminium home improvements in person. Here, you'll be able to get a great idea of how you could make your own transformations.
FENSA Accredited Slimline Aluminium Windows