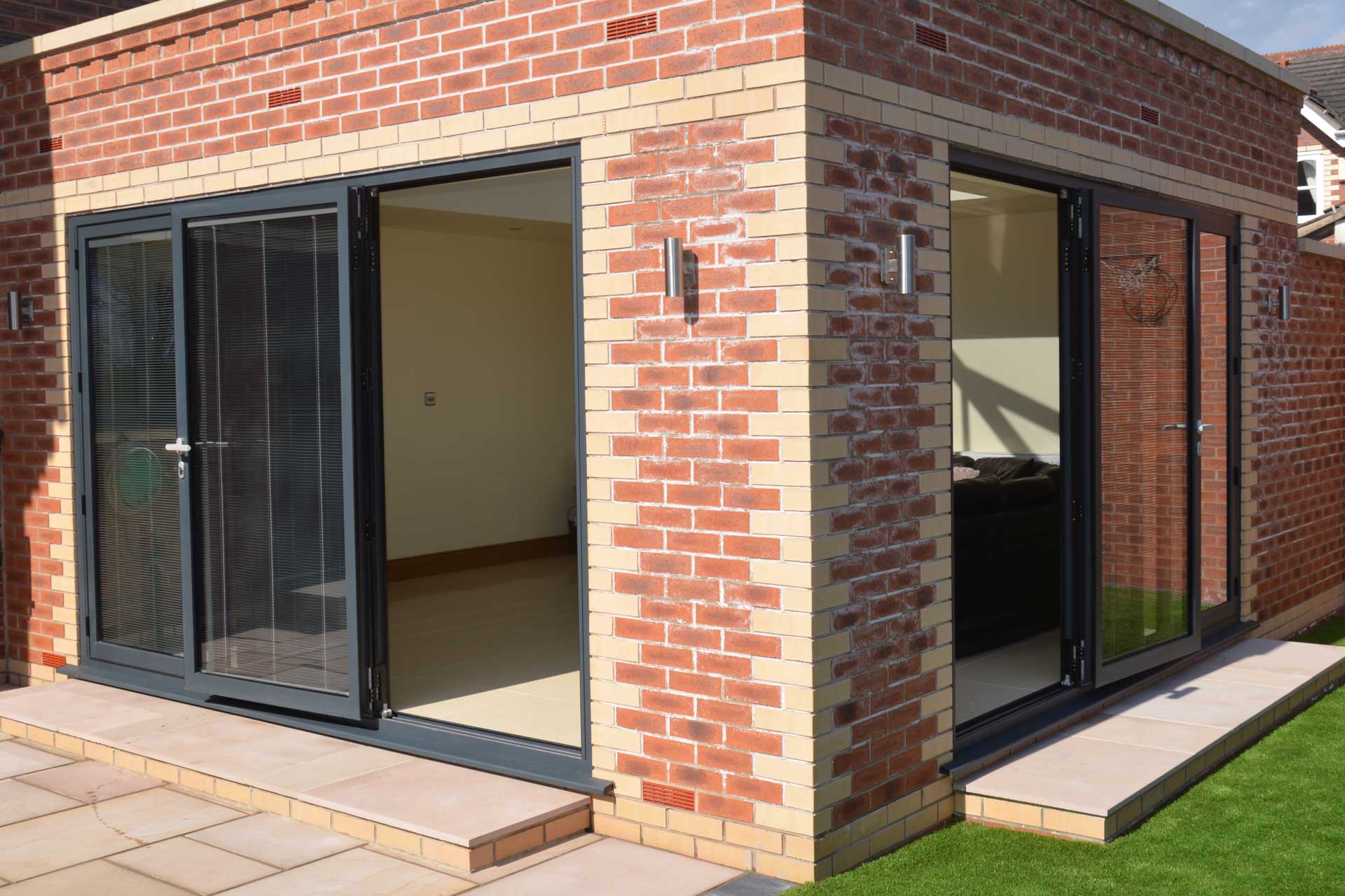 Integral Blinds
Keeping the sun from being too bright in summer, integral blinds allow homeowners to control light better. High quality models such as the cordless SV (Sliding Venetian) system allows homeowners to take control of their home's light levels, without worrying about the need for maintenance and cleaning. Start your integral blind quote today!
Sliding Venetian Integral Blinds Across Hampshire
Our SV Cordless integral blinds are operated manually using a single, cleverly designed magnetic slider that controls the whole operation of the sliding Venetian blind. A narrow slide glide is positioned within the edge of the sealed unit, allowing the blinds to be raised and lowered effortlessly using the cordless slider integral blind control system. Enjoy hassle free, cord free usage all year round.
Stunningly Stylish Integral Blinds
Mounted in glass, these integral blinds are a neat, elegant alternative to curtains. We offer Venetian and pleated blinds which fit inside the double glazed unit. Being placed inside the glass, these slimline blinds are incredibly easy to maintain without needing cleaning. For even better hygiene, our magnetic slider is treated with a Sanitized® patented antibacterial finish, which provides long-lasting protection.
Colour Options
Match your integrated blinds to the unique design of your home with a selection of ten colour options. Create a perfectly uniform look across the home with our customisable screenline blinds.
Built in Blinds
Perhaps the defining feature of integrated blinds is the fact they're sealed within a glass unit. This provides several benefits, keeping them from getting dirty as well as keeping them protected from potential damage.
Easy Slide Mechanism
Our SV integrated blinds utilise a distinct magnetic slider that controls the operation of the system. This mechanism allows the screenline blinds to be raised, lowered and tilted easily and completely cord free.
Energy Efficiency
Being encapsulated within two panes of glass, our integral blinds will help contribute to your home's energy efficiency. Not only are they double glazed, but they also feature a warm edge spacer bar.
With these features, your slimline venetian blinds could help to trap heat within your home, keeping thermal efficiency as high as possible.
Child Friendly Features
Perfect for families, our integral blinds incorporate features to ensure safety. Within the double glazed unit, children cannot touch the mechanisms of the slimline blinds, protecting them from harm. This also protects the blinds from potential damage. You can enjoy peace of mind while seeing the benefits of our screenline blinds thanks to their innovative, cordless design.
Sleek, Stylish Structure
Integral blinds are popular with homeowners who are looking to replace curtains with this low maintenance alternative. Slimline in appearance, these Venetian and pleated blinds are an attractive addition to any Hampshire home. Slimline blinds will improve the feel of the home, allowing you to make the most of your decorative style and add a touch of modern elegance.
More Information
Solar Control Blinds
One of the major benefits of adding integral blinds is being able to control the flow of light into your home. With our integral blinds smart system, they can be powered by the sun, letting you operate them with rechargeable batteries. Discreet controls allow you to operate the stem with ease.
Corded Blinds
Another style of integral blinds we offer are corded blinds. These allow homeowners to manually adjust the tilt, raise and lowering of their integral blinds. Achieve the perfect level of light in your home with adjustable blinds in your living space, helping to filter out glaring light.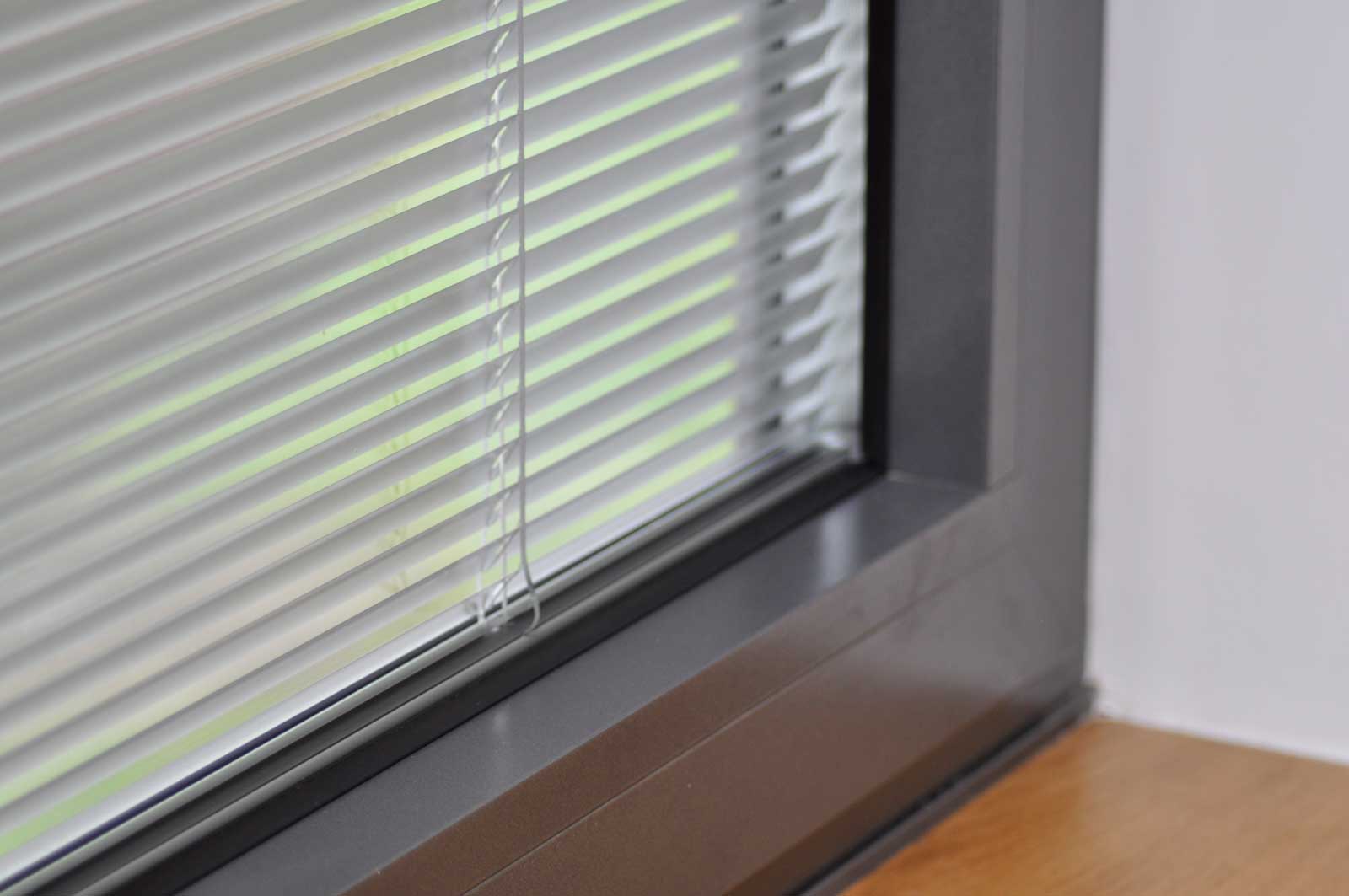 If you want to take a closer look at our integral blinds, our showroom will offer excellent views of our home improvements. You'll be able to see our blinds installed, letting you visualise how they'll look. If you have any questions, our helpful staff will be on hand.
Made to Measure Integral Blinds, Based in Southampton
Being made to measure, we can ensure a smooth fitting for our integral blinds. We'll conduct a site visit before installation to take all of your measurements. For a hassle free, fast fitting, choose Riverside Bifolds for your slimline blinds.