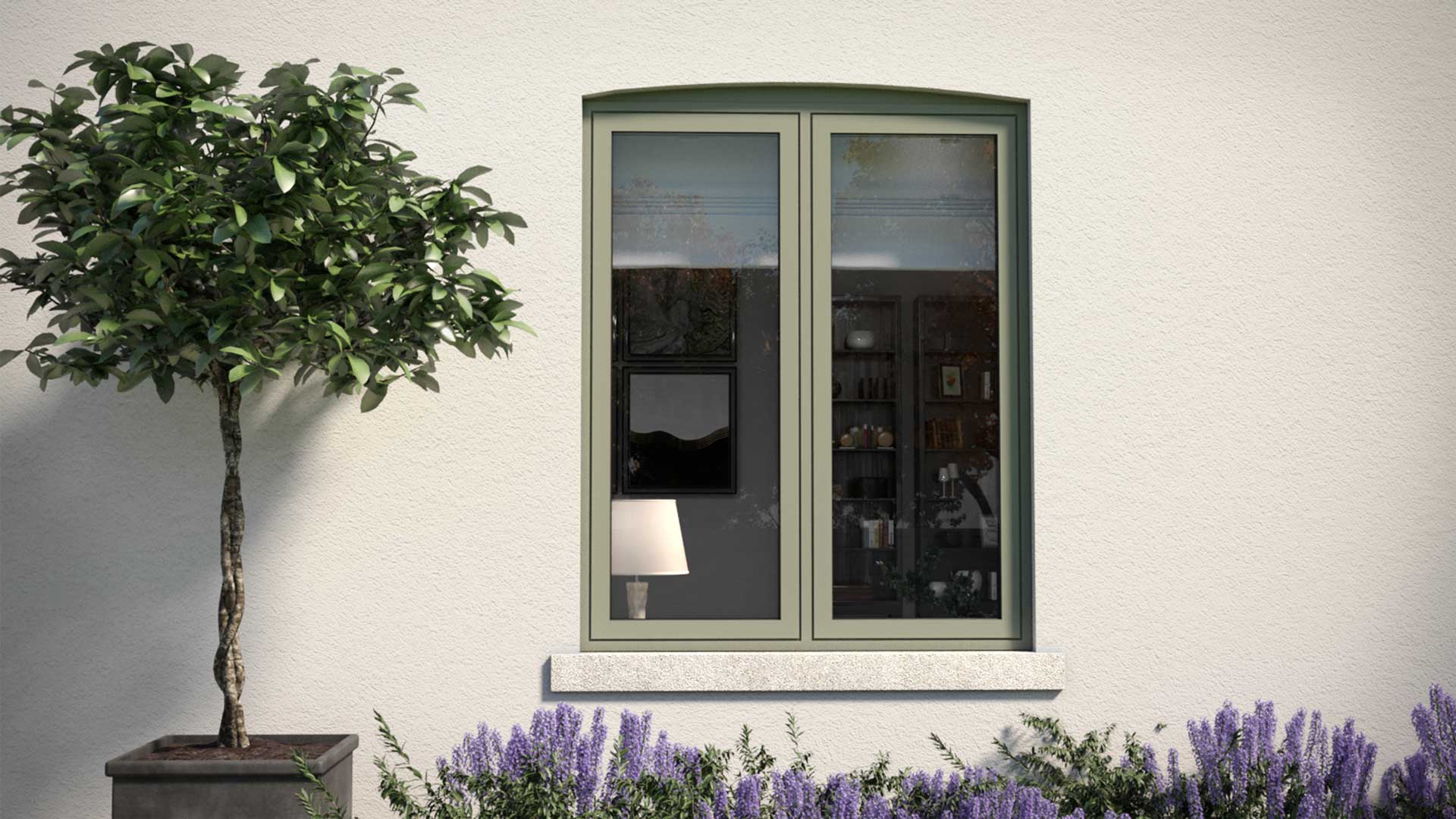 Aluminium Flush Windows
For a flawless flush finish combined with a strong and secure profile, our AluK 58BW flush windows will deliver. Capture the modern look with their flush fit frame, creating an elegant look for your home. Start your flush window quote today!
Minimalist Style AluK 58BW Flush Windows, in Hampshire
Perfect for homeowners who are looking to add contemporary aesthetics to their home, flush windows are a unique window solution. Flush within the frame; these aluminium windows are recessed into the architecture of the home for a stylish looking profile. These flush fit windows will add curb appeal to any home, wowing neighbours and guests in equal measure.
Weather Resistant Flush Windows
Low maintenance and long lasting, flush windows will be stress free for homeowners. Aluminium profile windows don't feel the effects of weathering and ageing in the manner that outdated styles of double glazed windows do. They're also incredibly easy to clean, with aluminium flush windows requiring little more than the occasional wiping of a cloth to stay looking their absolute best.
Flush Finish
Aluminium flush windows are the window of choice for homeowners looking to have a modern, minimalist look for their home. These aluminium double glazed windows have a flush finish for a sleek style.
Design Options
Available in square chamfered or stepped edge aesthetics, our flush aluminium windows offer versatility. So whether you have a country cottage or a modern townhouse, we can provide aluminium windows to match.
Advanced Weather Performance
The weather can be unpredictable here in the UK, calm one minute and stormy the next. However, our flush aluminium windows feature a double rebate and friction stays on side hung windows, keeping your home warm and dry.
Secured by Design
Secured by Design status is a hallmark of quality for aluminium double glazed windows, ensuring the greatest levels of security for homeowners. Secured by Design is a police initiative established to prevent crime by ensuring products such as our flush windows are as protected as possible. With this accreditation, our flush fit windows will provide the greatest intruder protection.
Slim Sightlines
Our aluminium flush windows make the most of slim sightlines to maximise the glass aspect of their construction. Not only does this look sleek and stylish, but it also allows greater amounts of natural light to enter into the home. As a result, your aluminium double glazing could make your living space seem even larger than it really is, bringing out the most of your home's style.
Energy Efficient
Aluminium windows could transform the energy efficiency of your or your customer's home. Our aluminium flush windows use thermal break technology, which will create an insulating barrier within the profile of the double glazed window. This prevents heat from escaping, helping to keep your building warmer in winter while also cooler in summer.
More Information
RAL Colours
We offer dual colour options on our flush aluminium windows. This means you can match the inside of the window to your interior decorating, or choose separate internal and external colours. With such a large range of colours to choose from, you'll be spoilt for choice.
Get the Complete Suite
Our flush aluminium windows will make your home stand out from others on the street, but why stop there? You can get a complete suite of matching aluminium windows, bifold and patio doors which will complete the look of your home and the best energy efficiency.
Here on our website, you can get a pretty good idea of how our flush aluminium windows could look in your home. But nothing beats seeing our range of double glazing in person. Come and visit our showroom, where you can see our range and see how you could transform your home.
Bespoke Manufactured Flush Windows
Part of the reason we can achieve such a high quality with our flush windows is thanks to our bespoke manufacturing process. We fabricate all of our double glazing and home improvements from our base in Southampton, Hampshire, maintaining total quality control.